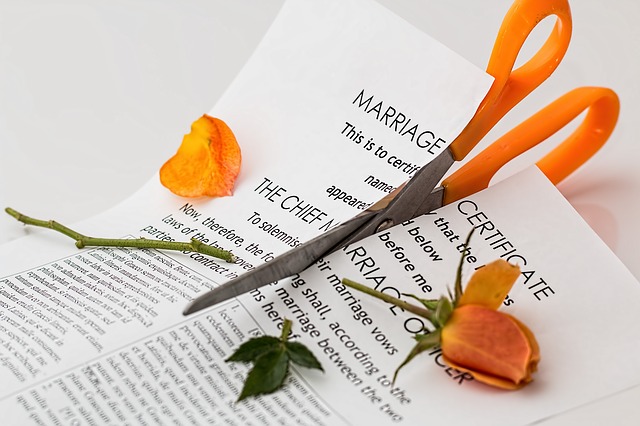 A divorce is often the most traumatic period in a person's life. A lot of time and energy is spent separating households, getting the children adjusted, and reestablishing financial strength. Once the papers are signed and the dust settles, people often don't know what to do with their spare time. When you are newly divorced and your children are visiting their other parent (or you feel the weight of your life partner being gone) you may be overwhelmed with a sense of loneliness. This is a completely normal initial feeling, along with feelings of depression or anger. However, if these feelings linger long term, you may benefit from speaking to a spiritual advisor or counselor. A neutral party who has experience working with individuals recovering from divorce can help move you past these negative moments.
Once you've regained your footing, you should look at your new free time as an opportunity to embraced. Your new season provides "me time" for you to rediscover who you are and what you enjoy. If you allow yourself to step out of the shock and sadness you will realize your opportunities are actually endless.
Become a tourist in your own town. Do those things you put on the back burner for "some day."
Plan some quick weekend getaways. Use those free weekends to explore areas within a 2-4 hour radius.
Embrace a new or forgotten hobby. Sites like MeetUp feature a hundreds of events located right in your back yard that bring together people with common interests. You can join groups for nearly everything under the sun like hiking, farming, photography, podcasting, and wine tasting – to name a few. Don't see a group that fits your fancy? You can start your own.
Help someone else. Nonprofit organizations and churches are ALWAYS looking for volunteers. With newfound time on your hands there is no better time to lend a helping hand. You can be a bright light in someone else's dark moment.
Create a whole new you. Get a haircut. Put in some extensions. Change your hair color. Experiment with different makeup looks. Implement a new workout routine. Try some new fashion trends. Create the you you have always wanted to be. You are not held to anyone else's standards of beauty. This is your moment to shine.
Reconnect with old friends (or if need be, make some new ones). Sure you keep up with each other through FaceBook and text messages, but when is the last time you put the phone down and enjoyed the live company of your friends. A nice dinner, theatre play, or picnic is a great way to catch up on each other's lives and restrengthen the bonds that may have taken a backseat when you were in the throes of married life.
Life after divorce can absolutely be scary and it's valid to be apprehensive. Just don't forget to see the positives of your situation. The bed is all yours! No more in-laws! You can make YOU a priority again! Whatever your positive takeaway is – cling to it and let positivity guide your footsteps. You can and will get through this and it's ok to have fun along the way.